1 tag
Honours Update #21 - Reflection
For this last post I plan to evaluate and reflect upon my honours project and the work I have carried out over the past year. I will discuss the positives and negatives of the past year, as well as commenting on the skills and knowledge I've gained in the process. I will also detail some of the bigger issues that arose during the project and how they were worked around. While I may be repeating...
1 tag
Honours Update #20 - Game Testing Results
Although a little haphazard, I managed to get some testing done with the game. The questions were: Are you able to locate sounds in the game? (Y/N) On a scale of 1 to 5 how easy is it to locate sounds? (1  very difficult, 5 very easy) Are you able to navigate through a level using the audio cues? (Y/N) On a scale of 1 to 5 how easy is it to complete a level? (1 very difficult, 5 very easy) ...
1 tag
Honours Report #19 - Game Progress
The game artifact has hit a few stumbling blocks along the way, mainly down to it being developed by a single coder and myself. We've had to cut some of the proposed features such as the "focus" skill and 4th level due to the lack of time. Likewise, FMOD implementation didn't pan out a smoothly as hoped either. Initially we were limited to 5 instances of FMOD triggered...
1 tag
Honours Update #18 - 3D Sound Testing Results
I've paused the survey on my 3D sound survey after receiving over 20 responses. As part of the questionnaire I also asked about participants' listening habits, such as how they listen to sound, and the importance of various aspects of audio in games before the actual sound localisation tests. Participants were also asked to use headphones. As far as results go, they were fairly...
1 tag
Honours Update #17 - Testing is Live!
Here's the 3D Sound survey! I decided to create a video and put it online after all. For when the survey gets paused, the video can be found here. Hopefully I'll get some decent results.
1 tag
Honours Update #16 - More Context and Testing Prep
I've run my 3D sound test idea past my project supervisor and he's given it the all clear, so I just need to make it now. In the process I've decided to add some history into what HRTFs actually are into my dissertation. It's essentially a breakdown of how they and sound localisation work. Quite a bit of the background reading has come from a few more papers and 3D Sound...
1 tag
Honours Update #15 - 3D Sound Testing
I theorised that my project relied on people being able to localise sound in a 3D space properly, but did actually have any proof that it was doable. So I've decided to carry out a little test to see if : a) People can perceive sound in a 3D space and b) If HRTFs have any effect on their ability to do so. I aim to use SlabScape and Unity3D to carry out the tests, as they will...
1 tag
Honours Update #14 - Implementation, Game Progress...
The coder has managed to get FMOD sort of working in the first level of the game. There are a few tweaks to be fixed such as memory leaks and stability, but all signs seem positive. There is a fairly noticeable difference in locating sounds that are implemented using FMOD compared to Unity, so I'm quite glad that it's getting there. In general the cave/maze is designed, and the coder...
1 tag
Honours Update #13 - Post Crit Week
Crit week didn't go too well. I didn't have enough to present as the project is beginning to become a bit too cumbersome. On the other side, and in typical fashion, I found two useful things that may help. The first is the Squaretangle plugin for Unity: http://www.squaretangle.com/FMODUnity.html This apparently allows developers to implement the full FMOD system into Unity. This is a...
1 tag
Honours Update #12 - Design Document
This is pretty much a copy and paste from the design document I've been working on that details the general concept, level and gameplay ideas that I've had so far. I've taken on the idea of using a narrator to provide some more context to the game based on some of  the points raised by Allan Milne. Obviously this is still a work in progress, so some things may change. So far...
1 tag
Honours Update #11 - Meeting with Allan Milne
As mentioned I met up with Allan Milne, a blind programming lecturer at Abertay. He teaches audio programming to the 3rd years, and as part of their coursework they have to develop an audio game. He reinforced looking at design in general, not just games, and the context or backstory of the game, stating that it should tie into WHY the player has no ability to see (in his class's case). He...
Honours Update #10 - Very Late Summary
It's been a while since I posted anything related to my honours project. There have been a few reasons for that, most of them aren't very good. This post will summarise the goings on between the beginning of term and now, specifically looking at the supervisor meetings, current targets and problems, with later posts expanding on some further topics. These will include: Discussion of...
7 tags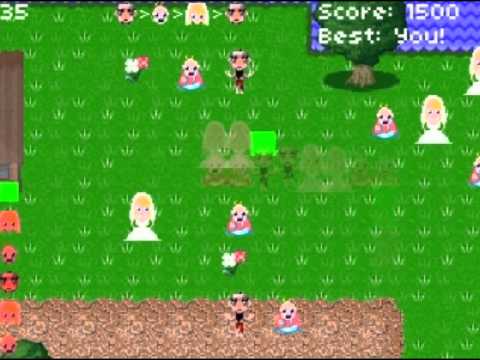 6 tags
Honours Update #9 - Proposal Handed In
And that's my proposal away! Figured I'd post the abstract up for posterity reasons. The game team are planning to meet up in the new term as they have their own deadlines, so for the most part I'll be reading over the holidays. Anyway: The project aims to investigate the use of sound as a feedback device in 3D games as opposed to traditional visual means. By utilising...
5 tags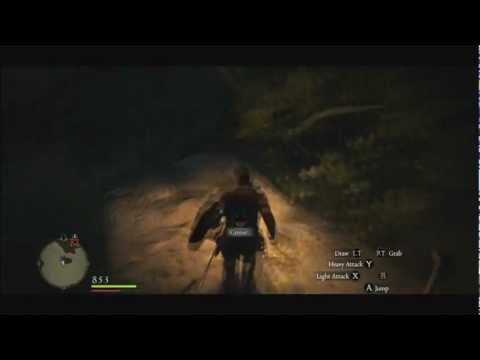 6 tags
Honours Update #7: Theories and Case Study
I think I've managed to locate a possible media theory/framework to build my case study, and project as a whole, around. Pragmatics, a sub-theory of semiotics, appears to tick all the boxes I'm looking for. Or is malleable enough to fit into them. Pragmatics looks at the implied meaning of a something as opposed to its structure or form. This can quite easily be related back to sound...
7 tags
Honours Update #6 - Slight Change
Unfortunately the team didn't make it through to the next stage of the Make Something Unreal competition. We had a meeting today to discuss what any further steps could be, and the consensus seemed to be that we would carry on with the game but instead use the Unity engine as everyone is more familiar with it, myself included. While the team is currently keen on making the game, I've...
6 tags
Watch
Gameplay video from Denovo, the game being built for the Make Something Unreal competition. This should (hopefully) be the last run through of it, although the collectable node is missing here. In context of my honours project this was mainly to test: a) the audio implementation features of UDK. This actually proved to be more difficult that it should have been, especially compared to other...
6 tags
Honours Update #4: UDK Project Update
Most of my current time has been spent working with the Make Something Unreal team, trying to get our concept together and work out how sound can be used in relation to my chosen topic. I've been reading through The Game Audio Tutorial (Stevens, Raybould) to give me some insight into how audio is implemented in UDK, although I haven't been focusing on completing the practical tasks...
7 tags
Honours Update #3 - More Research and Ideas
During a one to one session my lecturer suggested that instead of trying to wrap my project around the Make Something Unreal brief and pushing square pegs into round holes I should make it my research problem, and use that to frame my ideas, aims and objectives. It means re-writing them (again), however it makes the project as a whole much easier to rationalise. He also recommended that I look...
6 tags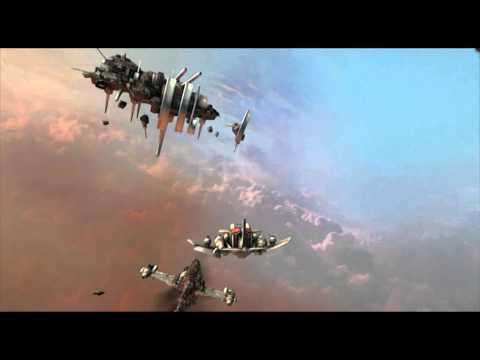 7 tags
Honours Update #2 - Research Hunting
I've used this: http://cedric.cnam.fr/fichiers/RC1088.pdf paper as a sort of starting block for my research, mainly as it was the first one I could find that was somewhat related to what I'd like to do, and I've proceeded to raid some of the references (and references within those) as well as additional hits that Google/Sagepub have turned up when I went looking for them. While...
7 tags
Honours Update #1 - The Idea
This week was pitch week, so was good to get a little bit of feedback on what I'm trying to do. My idea involves the use of environmental or navigational audio and its uses in 3D spaces (read as: games), either as the main or only source of spacial feedback. It's a big project that I'm trying to whittle down into something more manageable. I did find a French paper that covers...
8 tags
Quick turnarounds and the advantages of saying... →
So about last week I (along with someone else) was asked by a fellow student to help him with some of the music for a team he was working with. He had been bogged down with other work, so outsourced us out while producing the sound design for their lead character. Seemed like a fair enough deal. Said team turned out to be working on Virgin Media's 100 Day project...
3 tags
Audioskins and 4th Year →
So! I have no internet at my flat which has nuked my updates again. Hopefully it'll be running soon. Anyway, I've done some work for Euphonius' Audioskins (which the link is) recently, creating a little all-in-one sound package. It was a nice little bit of work to do. I've also started 4th, so I'll be keeping a running blog on that as well, tagged...
8 tags
Dare+, Chocolate Bunnies and Steel Drums →
So thus ends Dare+! It's been a fascinating four weeks but sadly it had to come to an end. Our little prototype, Anton's Adventure, was received really well at Protoplay, and we're hoping to push on with it and make an actual go of it too! It's sort of like a cross between older Zelda games and Fruit Ninja, and we've got plenty more ideas for things the throw in it. I...
8 tags
New Project! →
So I'm taking part in Dare to Be Digital's Dare+ programme that's running for the first time this year. There's a Facebook link to my group's page. I'll try keep things posted on here a bit more often from here on in, hit a slump as you sometimes do. Also working on something with theInto The Sky guys as well which I'll highlight on here too!
5 tags
Download the Into The Sky soundtrack for free... →
Or you could spare me some change too cause I'm a cheeky bam like that.
7 tags
Project Complete!
Ark is available for download! If you have a Windows phone you can buy it here: http://www.windowsphone.com/en-GB/apps/f71e22b0-9ca8-4a6e-8ad9-5f2a7b06ef1f An example of the music as well as a sort of rushed explanation as to what I did for the music can be found here: http://soundcloud.com/speedyjx/ark-loop-example-electronic I'll do a better summary on here at a later date. Overall, a...
8 tags
New Project!
And from today I'm starting work on a 2D shoot 'em up calledArkfor Windows Phone. Hopefully it'll not take too long, maybe a week or so, and I'll do the usual updates and what not as it happens.
2 tags
General Update
Figured I'd post a little update from my first post. So… Games Into the Sky - Is finished! Completely! All the audio was implementing in XACT which was… fun. Video example here: https://vimeo.com/42003489 Reboot - Is also finished. At least to the alpha stage. Used FMOD for this which was actually quite interesting to pick up. No video though. Beggar Beats Baby - This was...
8 tags
Watch
And here a little gameplay video of the group project I've been involved with. Pretty huh? I was fortunate to work in a team of ridiculously talented people to put this together, and it's turned out pretty well! The first half or so of the video didn't have the in-game sounds, so has the main battle music over it instead. You can hear them from about 2:50 in. All of the music...
6 tags
Watch
So here's one of hopefully a few videos that I'll be putting up soon. The clip is from the film Possession. The brief was fairly open, although the lecturer advised us to avoid going down the parody route.
Currently on the coursework grind, which means updates are inbound in a few weeks! But until then, silence. Or a minimal a noise floor as possible. Sound puns, cry for me.
6 tags
Watch
Animation of the player character from Reboot changing state. Was a pain in the bum to get something that I was happy with.
5 tags
Beggar Beats Baby - Molyjam 2012 →
Tadah! The finished article. Unzip it then drag the file to your browser. And you'll need Flash too.
7 tags
And this is the background music for the same...
7 tags
I'm currently taking part in the "What...
5 tags
And finally, Split. Did this today in about 2/3...
6 tags
Next is Reboot. The art is still in development...
5 tags
A little update on the games I'm working on....
6 tags
Watch
Another scene from the Silent Hill rescore. This one was more about capturing the space and movement of the can, which turned out not too badly in the end.
6 tags
Watch
Scene from a rescore of a gameplay video from Silent Hill: Shattered Memories I did as part of my Graded Unit at Ayr College. This scene was where I got to flex some more creative sound design muscles.
3 tags
First Post!
Figured I should find a collective repository for all the things I'm working on or have done before so tadah! A tumblr blog. Anyway, I'm Jaime, I'm a 3rd year sound production student at Abertay in Dundee, Scotland who's specialising in game and post production audio. This means I like to make noise and fit it to moving pictures on screens. I have experience in using Pro...